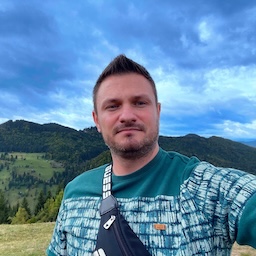 By Bogdan TORCESCU
04/12/2013
RoTunneling VPN recomanda pasionatilor de IT: Talks By Softbinator
Va invit in fiecare joi seara, incepand cu ora 19:00, in Mojo, centrul istoric, Bucuresti la Talks By Softbinator!

Este un eveniment dedicat inspecial pasionatilor de IT, unde se tin scurte talks-uri despre solutii si tehnologii noi de dezvoltare a aplicatiilor, metode ingenioase de dezvoltare si optimizare a aplicatiilor, securitate informatica, robotica, inteligenta artificiala si multe altele!

Joia aceasta, 5 dec. vom vorbi despre Jailbroken iOS si despre SSL Ripper!

Pentru a fi la curent cu prezentarile si noutatile va invit in comunitatea Talks By Softbinator

Web: http://www.softbinator.ro/

Talks #30:

Event: https://www.facebook.com/events/224424594396944/

Prezentari:

Marius Petcu, Software Developer, despre Jailbroken iOS

"Va fi o discuție despre ce înseamnă Jailbreak, Cydia și despre puterea code injection-ului cu Mobilesubstrate." M.Petcu

Ionuţ Popescu aka Nytro, Administrator Romanian Security Team, despre "SSL Ripper – All your encrypted traffic belongs to us"

"Vom discuta depre un nou proiect, o aplicatie care captureaza traficul SSL inainte de a fi encryptat si despre cat de utila ar putea fi in activitatile de zi cu zi" P. Ionut

Ne vedem acolo!

"If you like this event, you know the drill: Join it! Like it! Share it! Spam it! Hack it! Harder, faster, stronger, better." :)

Bogdan TORCESCU, CEO RedShift IT SRL.
Tags: talks by softbinator, dezvoltare aplicatii, securitate informatica, robotica, inteligenta artificiala